Consulting and Software Development
Key function of this Model Basin is provide technical assistance on different topics. From the preliminary hydrodynamic analysis of different prototypes, resistance and power estimates, software development and general hydrodynamic consulting.. CEHINAV Researchers have developed the following systems:
ETSINCFD: Software for evaluation forms of vessels based on potential flow code, used as optimization tool to remove or supplement the experimental tests.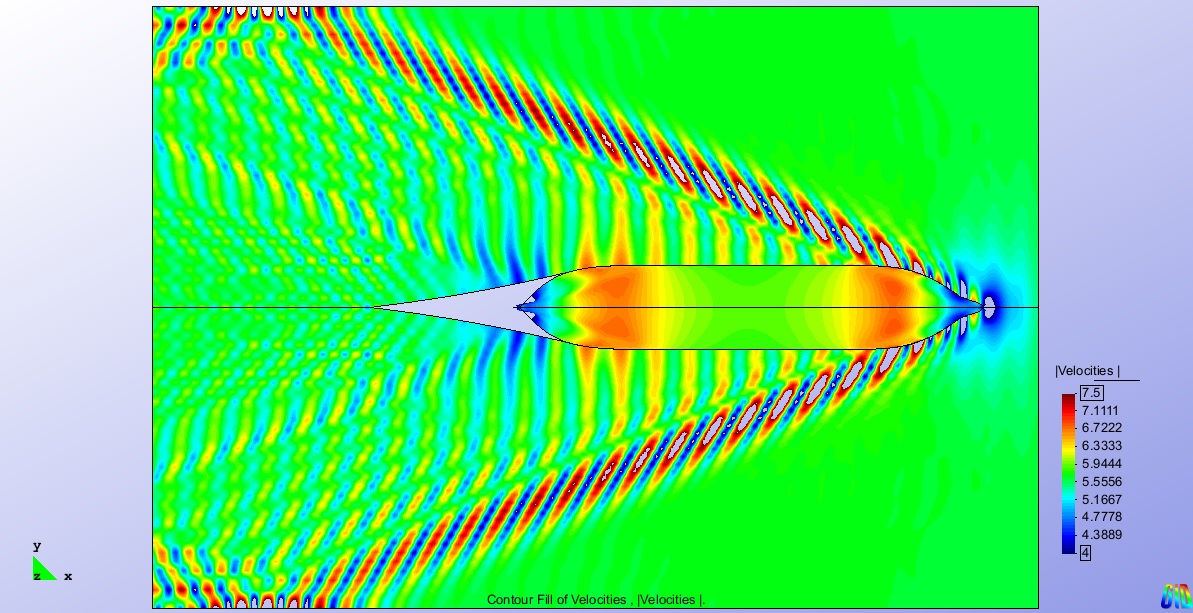 AQUAgpusph: SPH code (Smoothed Particle Hydrodynamics) for simulation of fluid-dynamic loads in tanks. See here.